One thing I noticed after looking at the photos from yesterday, is something you see often in new guinea and take little notice of. It's the ancient side by side with modern technology.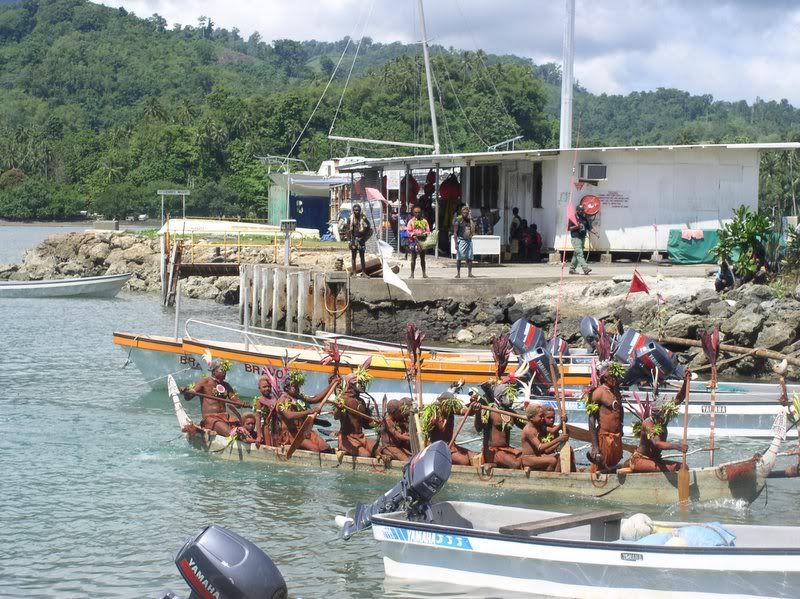 Here a group in traditional
bilus
(bush clothes, leaves, reeds and little else) paddle ashore in their dug out canoe,(only wood and a little coconut fibre rope, no nails or glue) among the modern fiberglass banana boats, with their yamaha outboards.