I think I've stumbled on a deep dark secret of digital photography. The permance of Ink & Paper maybe not be quiet as good as you may expect.I first noticed a few snap shots on the fridge seemed different. Then I noticed a print I made some time ago looked bluer and the shadows a little washed out. Then I realised,
"They were fading"
Ink jet print test (note fading on right hand side after only 3 weeks in the sun)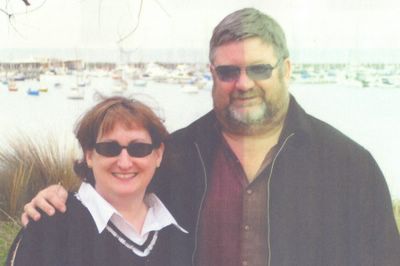 So I did a little test. I had printed this photo as a test on standard paper, in the normal setting for my printer. This gives reasonale images for report but not quiet photographic quality. I cover half of the photo with a card and place it on the window sill of a north facing window (the sunny side of the house here in Australia). After only 3 weeks in a not so hot summer I was totally amazed at the results (the right hand side is the exposed side). I've since been researching the issue of fading of ink jet printers, and I'm unimpressed with the lack of information. Reading the product information carefully I'm discouraged that permanence is hinted at on the papers and ink literature, more as a disclaimer than helpful advice.
I can see some further investigation is required.