Great Yarmouth Today.
As Cotman saw it (from Wikipedia & Google images)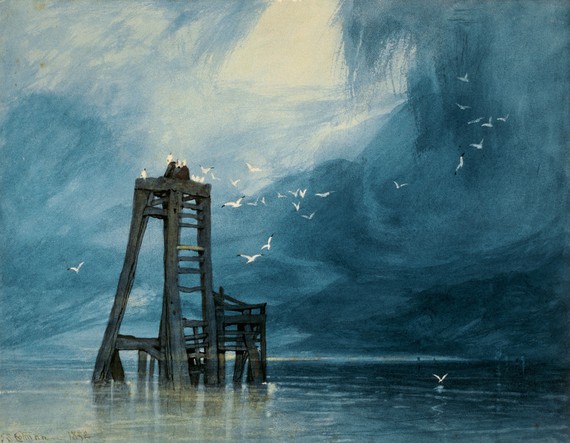 I'm not sure what possessed me to visit Great Yarmouth (British sea-side towns and their
"holiday fun palaces" are not my cup of tea). I must have been distracted by the fact that John Sell Cotman lived here for a few years and was expecting something like his painting a fading elegant Georgian port come fishing village. Well Its nothing like that faded yes, crumbling and flaking definitely, just tacky in the extreme and BUSY, lots of people, not making sand castles on the beach, but in the fun parlours and sitting or walking along the esplanade texting, eating or looking bored. The piers don't even make it out to the water anymore. Cotman did an etching of the great bonfire of Yarmouth (I think it celebrated the end of the wars with France) maybe the best thing would be another great bonfire!